FORVATEC works in partnership with the main manufacturers of industrial engines, public works and farming machinery, telescopic forklifts and power generators.
We design and conduct training courses on Stage-II (Tier 2), Stage-IIIA (Tier 3), Stage-IIIB (Interim Tier 4), Stage-IV (Final Tier 4) and Stage-V (Tier 5) engines in English, French and Spanish.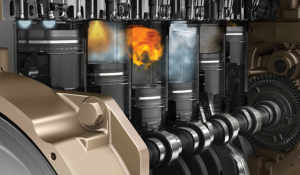 The training courses cover the following aspects :
Diesel engine.
Systems for post-treatment of exhaust gases (particle filter and AD-Blue).
Diagnostic tools.
Air conditioning (maintenance and diagnostics).
Training courses for your network.
We specialise in handling diagnostic tools and in diagnostics of the following engines :
Manufacturer
Diagnostic tool
Engines
BEA (Bobcat Engine Analyzer)
Bobcat D18, D24 y D34
INSITE
ISL-G 8,9L

Serdia 2010
TCD 3.6 L4
DDT (Doosan Diagnostic Tool)

e-Doctor

Doosan DL06, DL08 et DV11
Service Advisor
Gamme Powertech (PT-M, PT-E, PT-P)

Moteurs 3029, 4045, 6068, 6090

Diagmaster
V3307
EST ( Electronic Service Tool)
1204F
SA-D (Smart-Assist Direct)
4TNV98C